BROWSE OUR LATEST CATALOGUES
Looking for something not on our catalogue? Contact us and we can get it for you!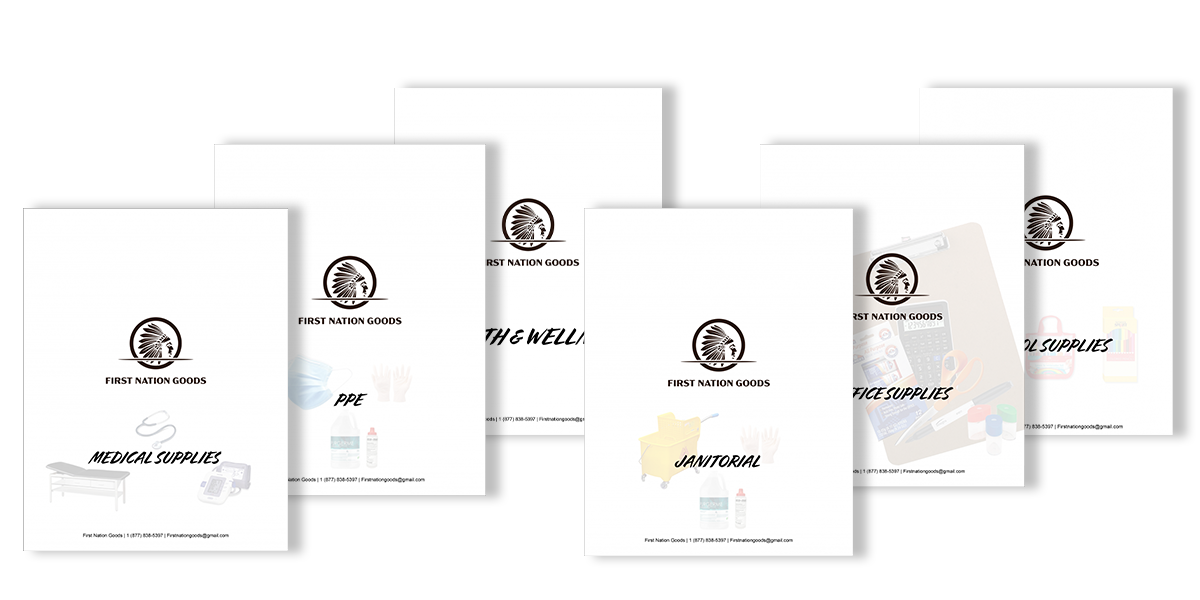 First Nation Goods has a huge variety of products including medical, PPE, school supplies, health & wellness, water treatment, janitorial and much more. Take a look at one of our catalogues below to see what we offer. More catalogues are being added every day to serve our indigenous communities.
Need something but don't see it on the catalogues? Reach out to us and we can get it for you!
SCHOOL SPECIALTY CATALOGUES
First Nation Goods focuses on providing only the best supplies for today's youth, which is why we have a huge selection of education focused catalogues with only the best brands.
Our products are very durable and will provide any child with endless opportunities to be creative and imaginative. Our products will also excite them into being engaged in their learning experience.
PO Box 88065 Levi Creek,
Mississauga ON L5N 8M1