First Nation Goods is working to support the Clean Water For All with donations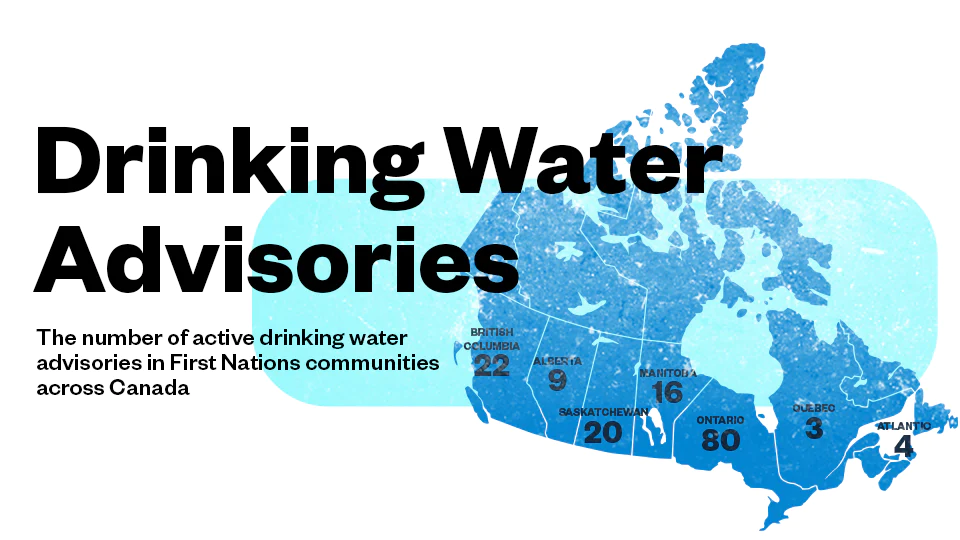 First Nations across Canada have been struggling to acquire clean drinking water for decades. Just recently people have started to wake up to the crisis and it is time for everyone to get involved and help spread the word!
There is nothing more important than clean water, especially now during the COVID-19 pandemic. Yet at any given time there are drinking water advisories in dozens of First Nations communities across Canada. The lack of clean, safe drinking water in First Nations is one of the greatest violations of the UN-recognized human rights to water and sanitation.
In 2015, there were drinking water advisories in 126 First Nations. The Trudeau government committed to resolving them by March 2021, but they failed to provide all the funding required to meet that deadline. There are still advisories in 33 First Nation communities.
A portion of all proceeds from Clean Water For All apparel will be donated to the Clean Water For All Movement
PO Box 88065 Levi Creek,
Mississauga ON L5N 8M1